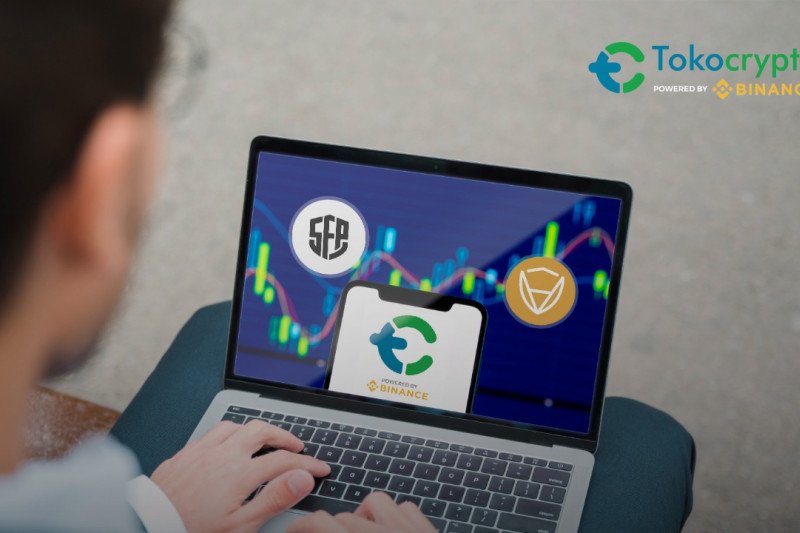 The TKO Coin (Token Store) hybrid token trade on the Tokocrypto platform starting Wednesday was able to create a new record of 10.5 million BNB (binance coin) which is equivalent to with 4.2 billion US dollars.
TKO coin is a hybrid token that combines two concepts in the blockchain world, namely Finance Centralized (CeFi) and Decentralized Finance (DeFi).
With 201,406 participants, the TKO coin value also increased by approximately 3,000 percent in 30 TKO coin hybrid token creates a record 10.5 million BNB
Meanwhile, since TKO coin was launched on Launchpad on March 30, 2021, the Tokocrypto application has been downloaded 46,632 times on both Android and IOS with a total of 9,347 new registrations a week.
Pang Xue Kai, CEO of Tokocrypto, said TKO coin is a solution built for the Indonesian market to reach financial services to supply chain management, privacy, data protection, and artworks through the form of NFT (Non-Fungible Token).
"The birth of TKO coin is a big achievement for us. TKO coin can be the most appropriate vehicle to help us realize the unlimited potential that can be achieved through technology, " said Kai in today's press release.
The Token Shop is a token in the BEP-20 network, the token standard on the Binance Smart Chain that enables high-speed, low-cost transactions. Meanwhile, the total supply of foreign workers was 500,000,000 with a selling price of 0.10 USD per TKO coin. TKO coin can be traded with BIDR, USDT, BTC and BUSD.
Kurnia Bijaksana, Founder of Evolution Trading said, TKO coin will get a very good response from International community.
"First, Binance Smart Chain has successfully broken the old, 'norms' in the crypto and De-Fi world. BSC has fees and transaction speeds that are much better than ETH. Then BSC has many users, with users from Indonesia who are quite dominating, " he said.